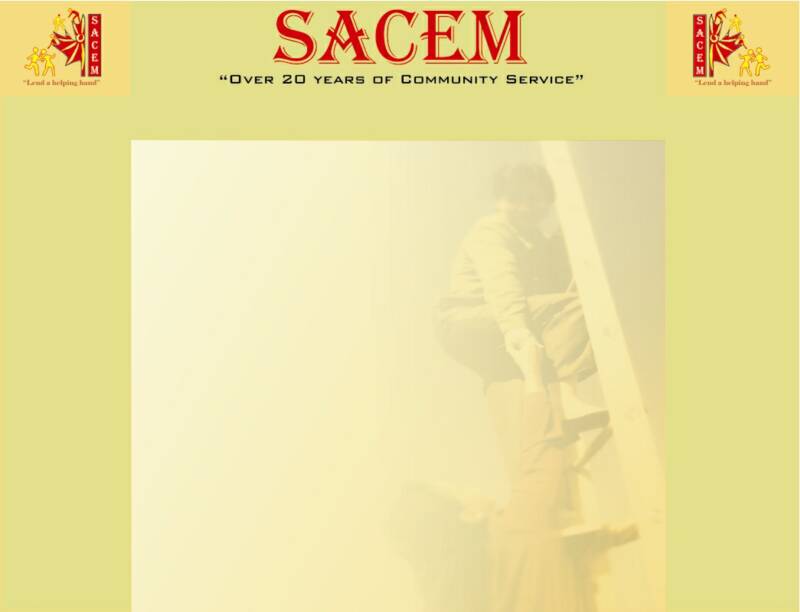 Copyright © 1983-2016 SACEM, All Rights Reserved. 416-464-3551    sacem1983@gmail.com

Did you know?

SACEM Celebrated it's 25th Anniversary

With Multi-Cultural Entertainment Programs at Armenian Youth Centre

50 Hallcrown Place, North York, (Victoria Park /401) - On August 02, 2008.

"Athatkum Appaal..." Recording




Venue:

ERRA Palace, 10 Karachi Drive, Markham, ON, L3S 0B6

(Markham Road, North of Denison on Karachi Drive)

      Date & Time: May 19 & 20, 2015 (Tuesday & Wednesday) - Recording starts at 6 PM
To Participate, please contact us at: 416-464-3551                   

Break Away & Beat the Odds

A Seminar hosted by SACEM



Venue:

The McGregor Community Centre - (2231 Lawrence Ave. East, East of Kennedy)
BREAKING THE BARRIERS 2015

'Defeating Depression'

Mental Health Forum, Sponsored by the Rotary Club & SACEM

March 28, 2015 from 10am to 1:30pm

At JC's Banquet & Grill House, 1686 Ellesmere Rd, Scarborough, ON M1H 2P6







The Society for the Aid of Community EMpowerment     Since 1983

THE SUCCESS

SACEM 30+ Years Celebration

SACEM celebrates THE SUCCESS of 30+ years of Community Empowerment on Saturday, November 07, 2015.

Location:
JC's Banquet & Grill House
, 1686 Ellesmere Rd, Scarborough, ON M1H 2P6             CLICK HERE For More Details
BREAKING THE BARRIERS 2016

'Defeating Depression' - Part II

Mental Health Forum, Sponsored by the Scar Twilight Rotary Club & Powered by Sunsonic

June 05, 2016 from 9 am to 2:30 pm

At JC's Banquet & Grill House, 1686 Ellesmere Rd, Scarborough, ON M1H 2P6